HOW EQUIDERMA HORSE PRODUCTS CAME TO BE
WELCOME TO EQUIDERMA. I'M SO GLAD YOU'RE HERE.
I began the journey of Equiderma in 1992. Now, a full 25 years later, I've dedicated over half my life to bringing the most effective equine grooming products to horses and their humans. It's been a challenging journey on many levels, but incredibly rewarding and meaningful— To know I am able to make a difference for animals around the world is my own personal heaven.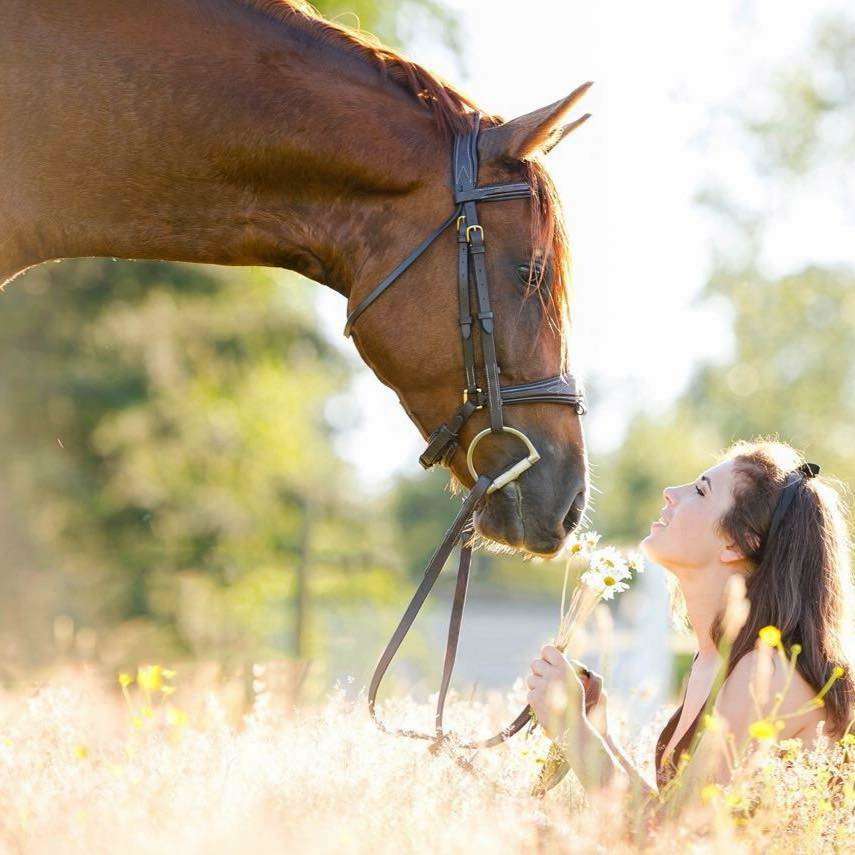 ONE OF MY EARLIEST MEMORIES
One of my earliest memories is burying my face into a horse's mane and inhaling the smell of a horse. There was no faking my body's reaction to it. It affected me... in a very deep and profound way. Since that moment of first connection, I knew horses would be an intrinsic part of my journey through life. To strongly know what you are meant to do at a such a young age is a tremendous gift. I never questioned it. My love for animals was clearly going to define my mission. I just didn't know how it would manifest.


Twenty-five years ago, in Ellenton, Florida I founded a successful training center for dressage, Telesis Equestrian Center. It was a magical place where the horses were meticulously cared for, mind, body, and spirit. Because of the equestrian center, I was privy to the plight of animals in my community. Over time I began to take in horses, dogs, cats, birds, goats, sheep or any animal that needed my help. This became a large part of my life and ultimately, I established a 501 C3 animal rescue, Telesis Animal Rescue, and committed myself passionately to helping abused, neglected, damaged horses and other animals. Their well-being became as important to me as my own breath. Healing them, body and soul consumed me.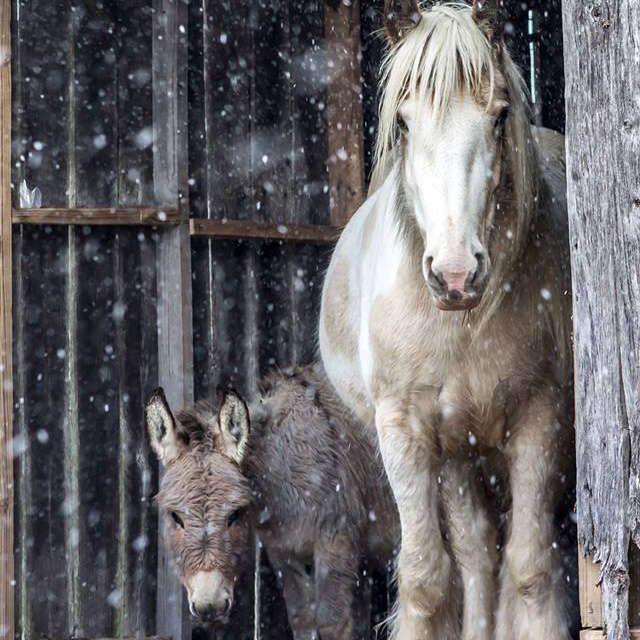 WHO KNEW WHERE THE WORD RESCUE WOULD TAKE ME
As a lifelong horse owner, I was accustomed to buying products that did little to help solve my problem. There in a corner of the wash rack was the evidence – dozens of half-empty bottles gathering dust, waiting to be thrown away. Relics of promises from companies that didn't care about the suffering I was faced with every day. Every horse owner has that place where dud products go to die and are forgotten. Unfortunately, It's all part of the equine products game. I never paid much mind until I was faced with a barn full of sick horses who needed help. One thing abused, and neglected horses have in common is skin disease and wounds. I faced a barn full of horses with wounds, sweet itch, rain rot, scratches, sunburn, and all manner of skin disease. My frustration grew as I spent precious dollars on over the counter and veterinary products


With so many animals relying on me I finally had enough. Necessity truly was the mother of invention and I began to create products that performed quickly, effectively, predictably and most of all painlessly. Equiderma Skin Lotion was my first product, born for my own personal use.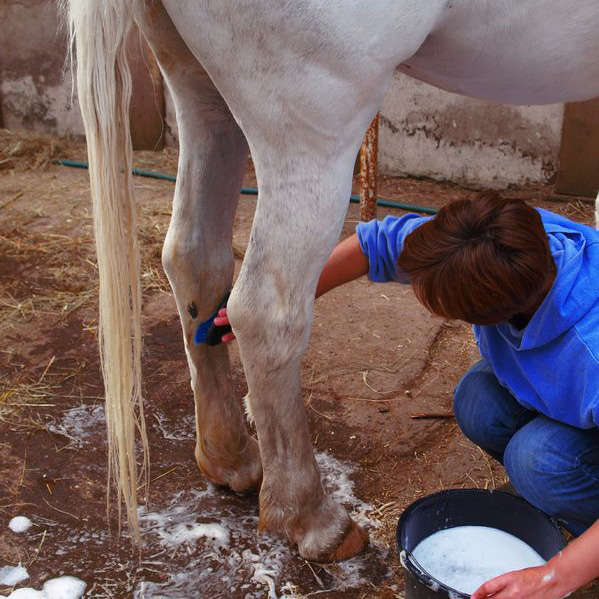 THE GO-TO SOLUTION
In those early days, Equiderma Skin Lotion quickly became the "go to" solution for skin problems. Since that time Equiderma has grown in product line and ethos. I am now able to help animals on a much broader scale. Words can't express how rewarding this is. The onus for each product was a particular animal in my care. I will always remember them with a grateful heart for this beautiful business they helped me create.


Each and every one of our products has been carefully formulated to deliver superior performance for a specific purpose. Helping you become a better caretaker is at the core of everything we do.


In the past, you didn't have many effective solutions when dealing with skin issues, wounds, insect bites, sunburn, sheath cleansing, mane, tail and coat care but now you do. The "old and tired" ways are just that, "old and tired". With Equiderma you'll find new and incredibly effective ways of caring for your horse.
I hope you'll join me in this grooming and skin care revolution.


100% HAPPINESS GUARANTEE
We back every order with our 100% Happiness Guarantee, so you can shop with confidence. If anything you purchase fails to meet your expectations in any way, just let us know and we'll refund your money right away. No hassle, no hoops, no kidding.
"Equiderma is more than just a business. It's an opportunity to help an animal. It's about compassion. It's a way of connecting with people and helping them with the animals they love. It's about providing effective, reliable solutions. They say that all products are the same, but we say different.

"Equiderma may not be able to solve all the world's problems, but when it comes to making a difference in your horse's care, there isn't much it can't do. It's about worrying less and enjoying your horse more. It's about peace of mind."